2019-20 Term 1 - Teacher of the Term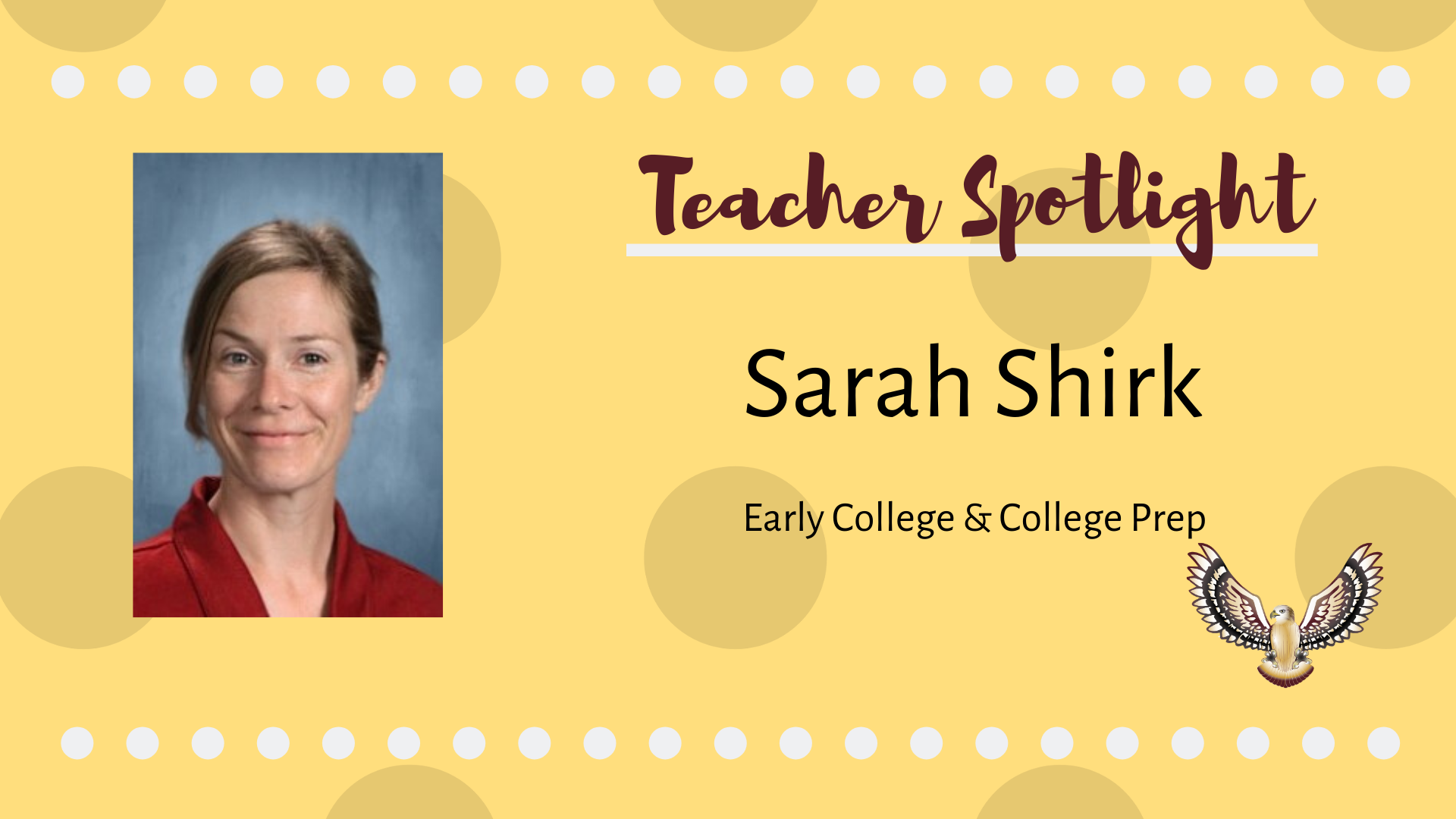 Sarah Shirk epitomizes the #JPECDifference everyday! Inside and outside the classroom she shows us what it means to be a Falcon. Sarah goes the extra mile by not only building lasting relationships with her students but also personalizing their learning in meaningful ways. She continues to support, connect with, and challenge her students authentically.
Sarah teaches a multitude of different art classes and also is the school yearbook instructor.
Sarah is the recipient of the first "Teacher of the Term" award and we are proud to be able to call her a FALCON!