---
Dr. Robert Rando
Chairman

Dr. Rando is a long-time resident of Jackson and a well-respected supporter and advocate for Jackson's youth. He has had a successful dental practice in Jackson since 1989, previously served as a Blackman Township supervisor, and is an operator of the Rando Activity Center, Jackson's only multi-purpose youth activity center.
---
Mr. Jonathan Williams
Vice-Chairman

Mr. Williams is long-time resident of Jackson County, attending an area high school and graduating from Jackson College, ultimately completing the Master of Public Administration program at Western Michigan University. He went onto a Fellowship with the Michigan Political Leadership Program at Michigan State University. Mr. Williams served two terms on the Jackson County Board of Commissioners, and currently, he teaches full time at Kellogg Community College.
---
Dr. David Halsey
Secretary

Dr. Halsey is a local physician practicing general internal medicine and endocrinology. He has been affiliated with Allegiance Health System since 1986. He is a graduate of the University of Michigan, where he received both his undergraduate and medical degrees. He performed his residency work at the University of Michigan Hospital and Health Center as well as a fellowship at Duke University Medical Center.
Dr. Halsey is active both in his profession and in the community, and currently serves on the Allegiance Health Board of Directors, is chairman of the Jackson Health Network, and is medical director of both the Allegiance Health System Diabetes Center and the Allegiance Health System Osteoporosis Clinic. He served the Jackson Public Schools board from 2003-12, serving as president from 2005-11, and was a Promise Zone member from 2010-12. He has numerous other activities and recognitions.
---
Zoe Wilcox
Trustee

Zoe Wilcox has a distinguished career in corporate, non-profit and education leadership roles. In addition to 23 years at Consumers Energy, she has K-12 education experience, having taught at the secondary level for 4 years.
Zoe Wilcox is active in her church and has served several non-profits in Jackson County, including the Girl Scouts, Irish Hills Council. She was a member of the state Board of Education's library media advisory board.
Wilcox holds a BS in education from Old Dominion University and a Master of Science in Education-Master Teacher in English from Youngstown State University. She and her husband have lived in Jackson since 1976 and have two children and six grandchildren.
---
Steven Hogwood
Trustee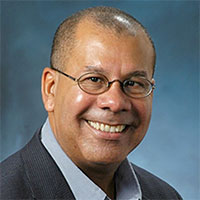 Steven Hogwood is the owner and operator of eight McDonald's restaurants in Jackson, Albion and Spring Arbor. Prior to that, he was an executive with McDonald's Corp.
Hogwood has been on the board of the Center for Family Health since 2004 and is also a Board member of Spring Arbor University and South Central Michigan Works. Hogwood supports Henry Ford Allegiance Health's focus on the total health of the individual.
---
Rebekah Woods
Trustee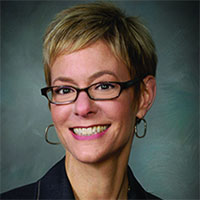 Dr. Rebekah Woods is an accomplished higher education executive, currently serving as the provost for Jackson College. She has nearly 20 years' experience in higher education administration, preceded by a successful law career in the public service arena. She has previously served as the dean for student and academic support and strategic enrollment management at Lansing Community College and the dean of students for Regent University School of Law.
She is an energetic leader with strong administrative skills complemented by academic and public service experience. She has extensive project management, budget management, and personnel supervision experience. She holds a Doctor of Philosophy in Organizational Leadership and a Juris Doctor from Regent University in Virginia. She completed her undergraduate work in psychology at Albion College.
She is active in her community currently serving as a member of the Women's Leadership Council for the United Way, 100+ Women Who Care, the Board of Directors for the Jackson College Foundation and the Board of Governors for Jackson Preparatory & Early College. She and her husband, Robert, live in Spring Arbor, where Robert is a professor of communication in the Master of Arts in Communication program at Spring Arbor University.
---
Cheryl Schantz
Trustee
Cheryl Schantz is a life time resident of Jackson County, attending Hanover Horton High School, Jackson Area Career Center and took classes at Jackson Community College. She has completed the Graduate School of Banking at University of Wisconsin.
Cheryl has an extensive career in the financial services industry spanning over 35 years and is currently the Vice President of Human Resources at American 1 Credit Union.
In the community, Cheryl is very active in financial literacy, facilitating programs for a variety of local non-profit organizations and schools. She is also very active in her church and has previously served on the board and as Board Chair for Junior Achievement.