---
Jonathan Williams
Chairman

Mr. Williams is long-time resident of Jackson County, attending an area high school and graduating from Jackson College, ultimately completing the Master of Public Administration program at Western Michigan University. He went onto a Fellowship with the Michigan Political Leadership Program at Michigan State University. Mr. Williams served two terms on the Jackson County Board of Commissioners, and currently, he teaches full time at Kellogg Community College.
---
Dr. David Halsey
Secretary

Dr. Halsey is a local physician practicing general internal medicine and endocrinology. He has been affiliated with Allegiance Health System since 1986. He is a graduate of the University of Michigan, where he received both his undergraduate and medical degrees. He performed his residency work at the University of Michigan Hospital and Health Center as well as a fellowship at Duke University Medical Center.
Dr. Halsey is active both in his profession and in the community, and currently serves on the Allegiance Health Board of Directors, is chairman of the Jackson Health Network, and is medical director of both the Allegiance Health System Diabetes Center and the Allegiance Health System Osteoporosis Clinic. He served the Jackson Public Schools board from 2003-12, serving as president from 2005-11, and was a Promise Zone member from 2010-12. He has numerous other activities and recognitions.
---
Zoe Wilcox
Treasurer

Mrs. Wilcox has a distinguished career in corporate, non-profit and education leadership roles. In addition to 23 years at Consumers Energy, she has K-12 education experience, having taught at the secondary level for 4 years.
Mrs. Wilcox is active in her church and has served several non-profits in Jackson County, including the Girl Scouts, Irish Hills Council. She was a member of the state Board of Education's library media advisory board.
Mrs. Wilcom holds a BS in education from Old Dominion University and a Master of Science in Education-Master Teacher in English from Youngstown State University. She and her husband have lived in Jackson since 1976 and have two children and six grandchildren.
---
Steven Hogwood
Trustee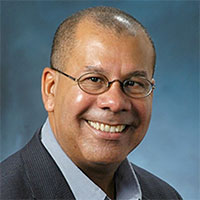 Mr. Hogwood is the owner and operator of eight McDonald's restaurants in Jackson, Albion and Spring Arbor. Prior to that, he was an executive with McDonald's Corp.
Mr. Hogwood has been on the board of the Center for Family Health since 2004 and is also a Board member of Spring Arbor University and South Central Michigan Works. Mr. Hogwood supports Henry Ford Allegiance Health's focus on the total health of the individual.
---
Josnelly Aponte
Trustee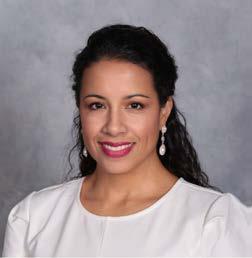 Ms. Aponte is a Principal Rate Analyst Lead with Consumers Energy, a CMS Energy subsidiary, in Jackson, Michigan. In this position, she represents the Company as cost accounting expert before the Michigan Public Service Commission in electric and gas regulatory proceedings. Ms. Aponte holds a Master of Business Administration from Spring Arbor University and she earned her Bachelor of Accounting degree in her home country, Venezuela.

Committed to the betterment of her community, Ms. Aponte joined the Jackson Junior Welfare League in 2010, where she served as volunteer board member for six years in a number of capacities, including Treasurer and President. Under her leadership, the organization funded several educational programs through the Jackson School of the Arts (The Ensemble Theater), The Reading Writing Connection (Summer reading camp), Marriage Matters Jackson (Marriage Restoration workshops), Junior Achievement of the Michigan Edge (Economics for Career and Financial Success), College and Career Access Center (Kids 2 College, My Path to Success), and The Shop Rat Foundation (The Shop Rat Education Program).

Ms. Aponte and her husband Francisco Martinez live in Jackson with her daughter, Angela, and golden doodle, Austria. She enjoys sharing her passion for dancing by teaching Zumba on a weekly basis and salsa for couples on special occasions.
---
Suzanne R. Jones
Trustee
Ms. Jones is Founder of Girls on the M.O.V.E. and a human resource professional with a diverse human resource scope of management experience that combines the world of business, with the field of education. She has also instructed college level courses in human resources, and other related business coursework.
Ms. Jones has a bachelor's degree from Eastern Michigan University, and a master's degree from Central Michigan University in Educational Administration. She currently holds her SHRM-SCP (Society for Human Resource Management-Senior Certified Professional) certification.
Ms. Jones created Girls on the M.O.V.E. TM©, a young women's and girls' leadership program to help participants realize their full potential by teaching them important lifetime leadership concepts, including creating their own personal mission statement. The program is currently being offered at Columbia Schools (2016 - current), and has been previously offered to other area schools through Jackson Junior Welfare League, and has been hosted by the CMS (Community Minded Service) Club at Consumers Energy in past years. Active in community work she was a past board member (2014-2017) and Warm the Children Chair (and Co-Chair) for Jackson Junior Welfare League (JJWL), currently serves as a Region 9 grant reviewer (6 area counties) for the Michigan Council of the Arts and Cultural Affairs (MCACA) and is a regular volunteer for Sitting Tall Therapeutic Riding Camp. She was selected among national competition as a participant in the National Institute for Leadership Development—a leadership program for women in higher education.
---