Jackson Preparatory & Early College Board of Governors is a diverse seven member team made up of representatives from the Jackson area. All appointed members go through an extensive appointment process and must be approved by the Authorizer, Jackson College.
The Board of Governors is the governing body of JPEC and they hold monthly meetings to conduct school business and resolve important matters. The public is welcome to attend the meetings.
---
Authorizing Partnership
Jackson College (JC) is the authorizer of JPEC. Authorization was approved by the JC Board of Trustees on January 22, 2013. JC will oversee the academic, financial and compliance operations at JPEC, while the JPEC Board of Directors will ensure that the school is, at a minimum, meeting goals in each of these critical areas. Both entities are committed to the educational goal and long-term vision of preparing students for success in college, work and life. The National Charter Schools Institute will continue to support both organizations by providing necessary tools, information, and education.
With JPEC ideally located on the Jackson College campus and with seamless academic programming between JPEC and JC courses/academic pathways, the vision and structure all but ensures a strong and supportive relationship between JPEC and its authorizer (JC). To further support and maintain this relationship, processes and procedures will be developed to address everything from early college academic advising for college-ready JPEC students, to JPEC security protocols aligned and in concert with those of JC.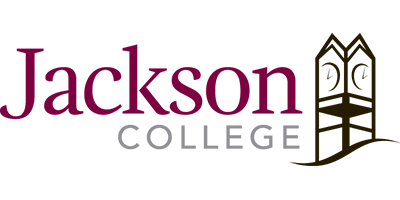 Board of Governors Meeting Schedule
All scheduled meetings begin at 5:30 PM ET, unless otherwise identified, and are located in the Jackson College, Potter Center Board Room at 2111 Emmons Road, Jackson, Michigan 49201. Meeting dates are subject to change. Please check with the office to confirm dates and times.
---
| Month | Dates |
| --- | --- |
| January 2023 | January 23rd |
| February 2023 | February 27th |
| March 2023 | March 20th |
| April 2023 | April 24th |
| May 2023 | May 22nd |
| June 2023 | June 26th |
| July 2023 | No meeting |
| August 2023 | August 21st |
| September 2023 | September 25th |
| October 2023 | October 23rd |
| November 2023 | November 27th |
| December 2023 | No meeting |
| January 2024 | January 22nd |
---
PUBLIC NOTICE
Pursuant to Michigan Open Meetings Act, Act No. 267 of the Public Acts 0f 1976 being Sections 15.261 to 15.275 of the Michigan Compiled Laws.
A copy of the meeting minutes are available for public inspection at the above address within in eight business days for proposed minutes and five business days for approved minutes.
The Academy shall comply with subtitle A of Title II of the Americans with Disabilities Act of 1990, Public Law 101-336, 42 USC 1210 et seq or any successor law. Should you require specific accommodation(s), please call (517) 705.7532 prior to the meeting.
---
Board of Governor's Meeting Agenda and Minutes
Fiscal Year 2023-2024

1 Minutes August 21, 2023

Agenda September 25, 2023

Agenda October 23, 2023

Agenda November 27, 2023
---
Fiscal Year 2022 - 2023

1 Minutes August 29, 2022

2 Minutes September 26, 2022

3 Minutes October 24, 2022

4 Minutes November 21, 2022

5 Minutes January 23, 2023

6 Minutes February 13, 2023 Special

7 Cancellation Notice February 27, 2023

8 Minutes March 20, 2023

9 Minutes April 24, 2023

10 Minutes May 22, 2023

11 Minutes June 26, 2023
---
Fiscal Year 2021-2022

1 Minutes July 16-17, 2021

2 Minutes July 28, 2021 Special

3 Minutes August 23, 2021

4 Minutes September 27, 2021

5 Minutes October 25, 2021

6 Minutes November 22, 2021

7 Minutes January 24, 2022

8 Minutes February 18, 2022

9 Minutes March 21, 2022

10 Minutes March 25, 2021 Special

11 Minutes April 25, 2022

12 Minutes May 23, 2022

13 Minutes June 27, 2022

14 Budget Meeting Minutes June 27, 2022
---
Fiscal Year 2020-2021

1 Minutes July 27, 2020



2 Minutes August 17, 2020

3 Minutes September 28, 2020

4 Minutes October 26, 2020

5 Minutes November 12, 2020 Special

6 Minutes November 23, 2020

7 Minutes December 15, 2020 Special

8 Minutes January 12, 2021 Special

9 Minutes February 2, 2021

10 Minutes March 22, 2021

11 Minutes April 26, 2021

12 Minutes May 24 ,2021

13 Minutes June 28, 2021

14 Budget Meeting Minutes June 28, 2021
---
Fiscal Year 2019-2020

1 Minutes July 12, 2019

2 Minutes August 19, 2019

3 Special Minutes September 6, 2019

4 Minutes September 23, 2019

5 Minutes October 28, 2019

6 Minutes November 25, 2019

7 Minutes January 27, 2020

8 Minutes March 23, 2020

9 Minutes April 28, 2020

10 Minutes May, 18, 2020

11 Minutes June 22, 2020, Budget Meeting Agenda
---
Fiscal Year 2018-2019

1 Cancellation Notice July 18, 2018

2 Minutes August 20, 2018

3 Minutes September 24, 2018

4 Minutes October 22, 2018

5 Minute November 19, 2018

6 Minutes December 17, 2018

7 Cancellation Notice January 28, 2019

8 Cancellation Notice January 31, 2019

9 Minutes February 6, 2019

10 Minutes February 15, 2019

11 Minutes March 18, 2019

12 Minutes April 22, 2019

13 Minutes May 20, 2019

14 Minutes June 24, 2019
---
Fiscal Year 2017-2018

1 Minutes July 24, 2017

2 Minutes August 28, 2017

3 Minutes September 25, 2017

4 Minutes October 23, 2017

5 Minutes November 27, 2017

6 Minutes December 18, 2017

7 Minutes January 22, 2018

8 Minutes February 19, 2018

9 Minutes March 19, 2018

10 Minutes April 23, 2018

11 Minutes May 21, 2018

12 Minutes June 18, 2018
---
Fiscal Year 2016-2017

1 Minutes July 18, 2016

2 Minutes August 15, 2016

3 Minutes September 7, 2016

4 Minutes October 12, 2016

5 Minutes November 7, 2016

6 Minutes December 5, 2016

7 Minutes January 23, 2017

8 Minutes February 27, 2017

9 Minutes March 27, 2017

10 Minutes April 24, 2017

11 Minutes, May 31, 2017

12 Minutes, June 26, 2017
---
Fiscal Year 2015-2016

1 Minutes July 20, 2015

2 Minutes August 3, 2015

3 Minutes August 24, 2015

4 Minutes October 5, 2015

5 Minutes November 2, 2015

6 Minutes December 7, 2015

7 Cancellation Notice January 25, 2016

8 Minutes February 29, 2016

9 Minutes March 7, 2016

10 Minutes March 28, 2016

11 Minutes April 13, 2016

12 Minutes May 2, 2016

13 Minutes June 6, 2016

14 Minutes June 29, 2016
---
Fiscal Year 2014-2015

1 Minutes September 2, 2014

2 Minutes October 6, 2014

3 Minutes November 3, 2014

4 Minutes December 1, 2014

5 Minutes January 5, 2015

6 Minutes February 2, 2015

7 Minutes March 2, 2015

8 Minutes April 6, 2015

9 Minutes May 4, 2015

10 Minutes June 1, 2015

11 Minutes June 29, 2015
---

Board Policies