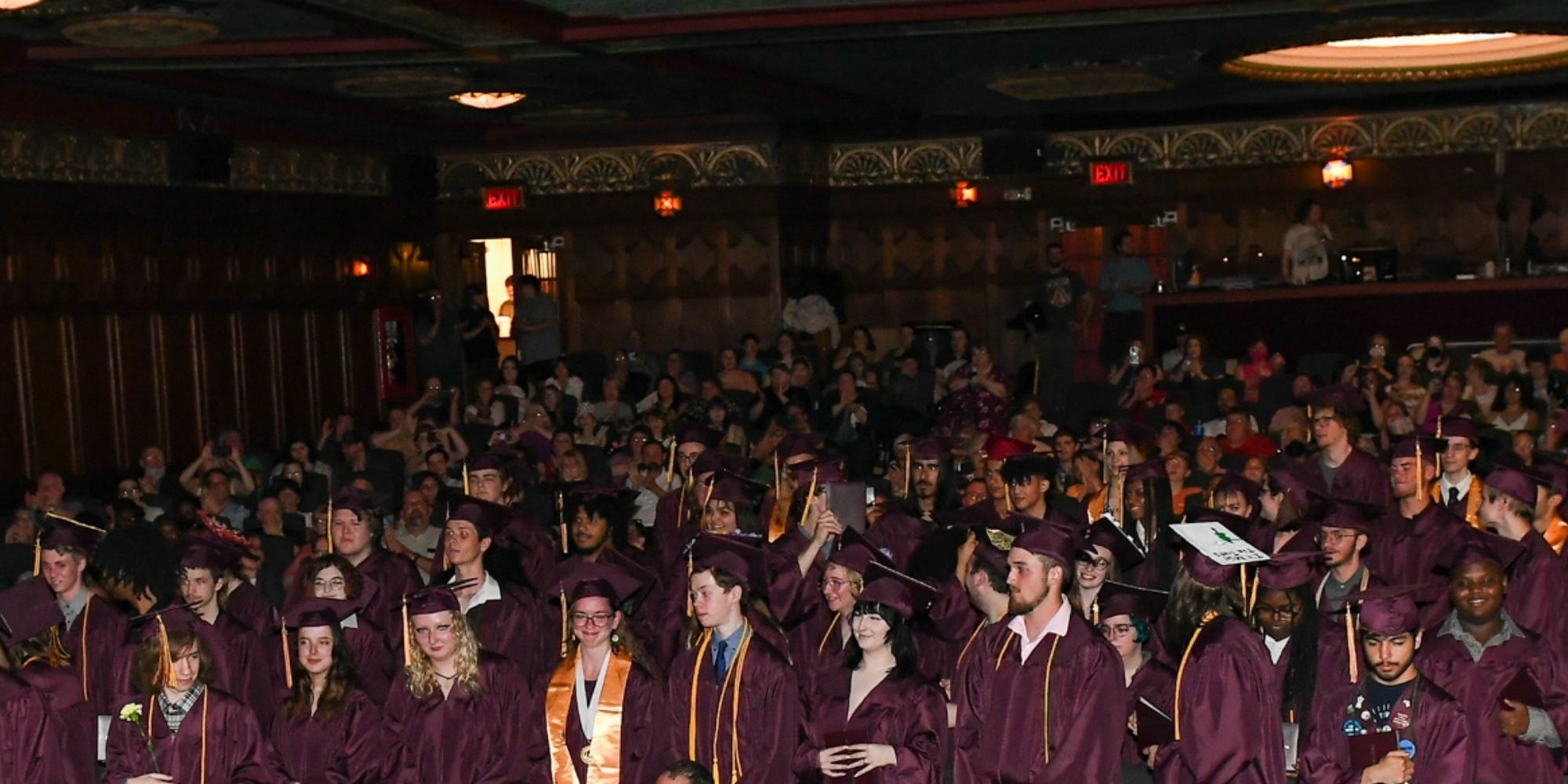 The Early College serves students from grades 9-13 in pursuit of a technical certificate or college credential as they earn a high school diploma. Students are eligible for dual enrollment as early as their first year of Early College. There are requirements and expectations of students before dual enrollment, as well as a required dual enrollment application and essay, designed much like a normal college application. Many of the policies, titles, and procedures experienced at the Early College are modeled after the experiences students will have at college, so that as our students progress from the Early College to their own college experience, that transition is as seamless as possible.
The Early College is designed to be a rigorous, academic environment that respects the individuality of all students. It is not just the school for the "brightest," but for all students who are willing to work hard for what they wish to accomplish. The Early College rewards hard work and effort far more than ability, and that growth mindset is an essential part of the Early College culture.
---
Mission Statement
Your Place to grow. Your Purpose to discover. Your Future to create.
---
Vision Statement
Through passion and commitment we inspire excellence – one student at a time.
---
Values
Five Building Blocks
1. We personalize learning
2. We celebrate the uniqueness of our learners
3. We build honest connections and meaningful relationships
4. We foster confidence through exploring challenges
5. We encourage passion and commitment
---
Upcoming Events

7th & 9th Grade Vision Screening

Calendar:

JPEC District Calendar

Calendar:

JPEC District Calendar

Calendar:

JPEC District Calendar

Calendar:

JPEC District Calendar
Early College News

View Archives